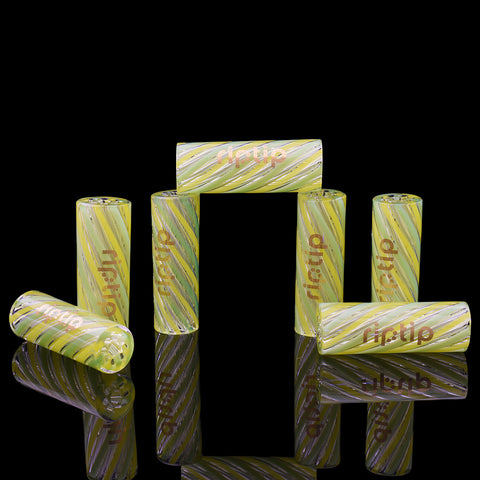 The Riptip
Area 51
The RipTip is a reusable borosilicate glass rolling tip with a unique nine-hole pattern that allows for better airflow, a more even burn, and enhanced flavor.

Color(s): Plantiphanian, Roswell & gold decal

Sizes: 8-9

*All units sold individually*

Sustainable. Reusable. Made in USA.

Curious about sizes? Read about how we measure and size The RipTip.